The Martinez Family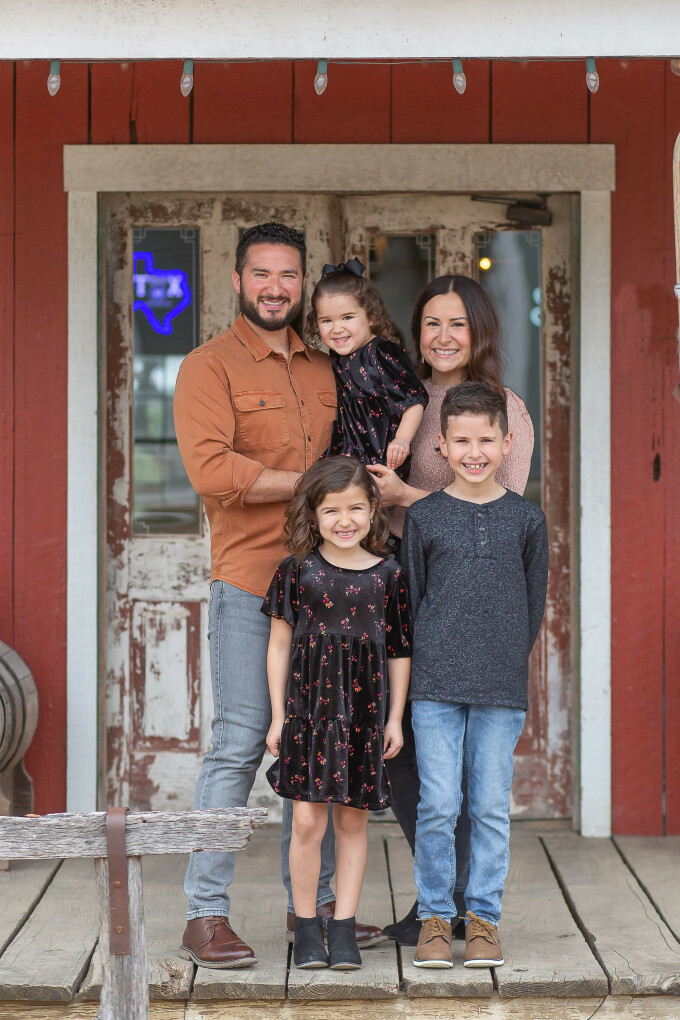 Our experience at Sterling has been wonderful! We started here amid the pandemic hoping for some normalcy, and we are thrilled to have gained so much more than that. Our kids are thriving, our family has more quality time together and we have a sweet school community. We also wanted a place that was Christ centered and Sterling offers that.
This year is our second at Sterling and two of our children attend. Our son started in 2nd grade, previously did one year of public school, and completed Kinder at his preschool. Our daughter started Kinder this year. When we moved to Sterling, we were excited to have more involvement in our kids' day to day schooling and liked the idea of a university model with a classical teaching style. It was a little intimidating at first, but we have developed a rhythm and enjoy the flexibility that co-teaching offers on our home days. The lesson plans are thorough and easy to follow, and the communication with teachers has been great! Getting to share in teaching has been a joy. At Sterling the class sizes are intimate which allows for more one on one time with the teachers if needed. Both of our kids are thriving in the classroom. They enjoy going to school and have built great friendships.
Our prayer over our kids' education has always been to feel confident in where they attend school. We trust that they are in good hands and give thanks to the Lord that we have found a home here at Sterling!