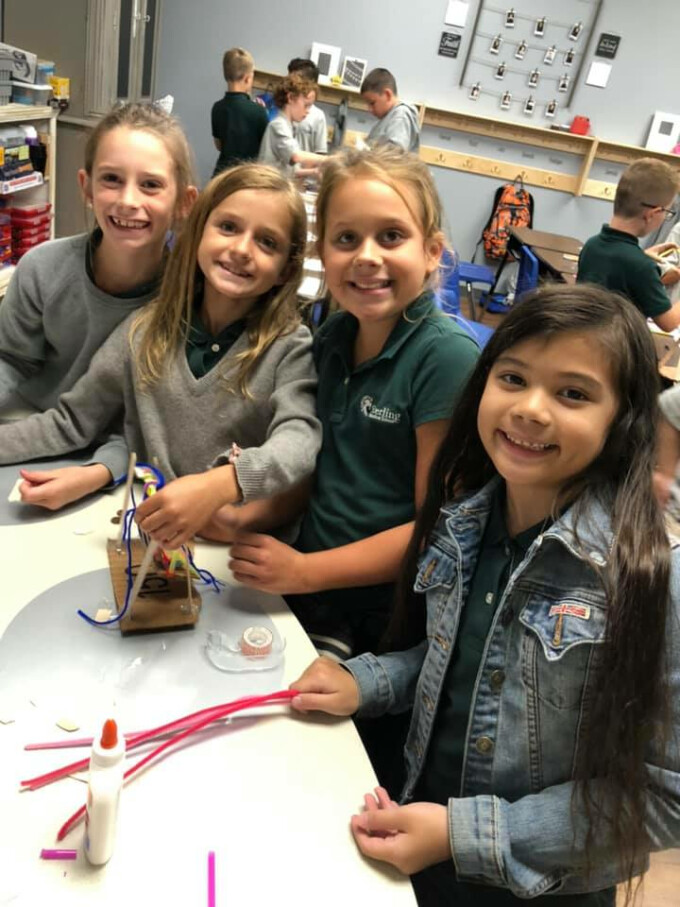 The 2019-2020 school year is just flying by at Sterling. Every week we have exciting events for students in all grades. One of the most meaningful things I see is the focus on "hands on" learning for our students. This stems from our integration of the Charlotte Mason philosophy that follows:
An Atmosphere, A Discipline, A Life
By "Atmosphere," Charlotte meant the surroundings in which the child grows up. A child absorbs a lot from his home environment. Charlotte believed that the ideas that rule your life as the parent make up one-third of your child's education.
By "Discipline," Charlotte meant the discipline of good habits—and specifically habits of character. Cultivating good habits in your child's life make up another third of his education.
The other third of education, "Life," applies to academics. Charlotte believed that we should give children living thoughts and ideas, not just dry facts. So all of her methods for teaching the various school subjects are built around that concept.
By including parents so extensively at Sterling, I feel this supports the "atmosphere" she is referring to. There is also a very positive and student-centered "atmosphere" at Sterling.
The Christian focus and values that are taught at Sterling "cultivate good habits". These definitely are habits of character.
The "Life" focus can be seen every day. Our students are outside learning at all levels. Students are working with nature, studying the rocks, the clouds, the plants, the bugs...it goes on and on. These are the things students can make connections with through all subjects and concepts focused on in the classroom.
At Sterling, we are helping to guide and develop the "Whole" child. We are off to a fantastic start this year!