Introducing Sterling Classical School's New Athletic Director-Timothy Revels
We are proud to introduce Sterling's new Athletic Director, Timothy Revels!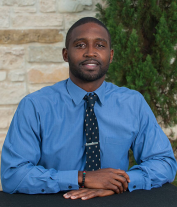 We know that the Sterling community will be excited about the appointment of Coach Revels as the full-time Athletic Director. He is already busy vetting some amazing, professional coaches who will bring our players to the next level. His partnership with the athletes and their parents will be a driving force in the forward motion of an already incredible athletic department.
Coach Revels joined our faculty this year teaching 5th and 6th grade History, Formal Logic, and 11th grade Apologetics. In addition, he taught Strength and Conditioning, PE, and coached the 7th and 8th grade boys' basketball. Coach Revels holds a Bachelor's and Master's of Science in History, both from Illinois State University.
He has been a valued addition to our program and we are excited to have him stepping into the role of Athletic Director. His solid athletic and professional experience, along with his incredible passion for the calling of Christ, will serve our soldiers well in Sterling athletics as we continue to advance this dynamic program.
Coaching and Athletic Background/Community Service:
Basketball Coach at Sterling, 2017-2018
PE Teacher at Strickland Christian School, 2017
Head Basketball Coach for Austin Royals, 2015-2016 (8th Grade Boys Champions)
Coach for Youth Football League-Round Rock, 2016
Blue Ridge High School Football Coach, 2012
CIYFL Head Football Coach, 2008-2011
Founder and Head Trainer of youth sports camp, Coach Revels Sports Camps (7 former participants are currently playing sports at the collegiate level)
Men's Bible Study Leader
Upward Bound Student Mentorship Program/Basketball Coach
American Sports Education Program Certified
You are invited to view Coach Revels' story HERE.