Staff & Faculty
« Back to Staff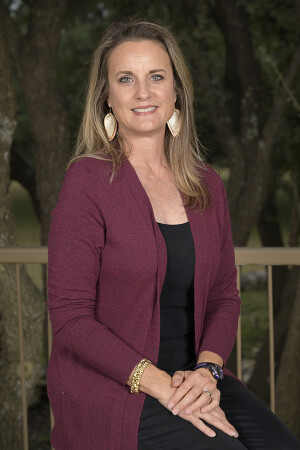 Sherry Allsup
Kindergarten
Mrs. Allsup has been teaching in various capacities for 25 years and has been with Sterling for the last 4 years. She graduated from Mississippi State University with a Bachelor's in architecture. She worked in the field of architecture for many years, even working as the state's representative in building and maintenance projects at the Texas Governor's Mansion during the Perry administration.
Sherry loves everything related to outdoors, especially with her family. They enjoy all types of fishing, but fly fishing is her preferred fishing method, or perhaps flounder gigging. Camping, hiking, and exploring are all at the top of their outdoor enjoyment list. She loves living an active, healthy lifestyle.
She and her husband of 15 years, Steve, have 3 daughters at Sterling; Mattie is in 8th grade, Lillie is in 7th, and Sadie is in 5th. They also have 10 chickens and 1 dog that make life more enjoyable.
Mrs. Allsup loves teaching kindergarten and has a passion for hands-on learning, nature observations, and "how things work" activities.