Meet Our Leadership
« Back to Staff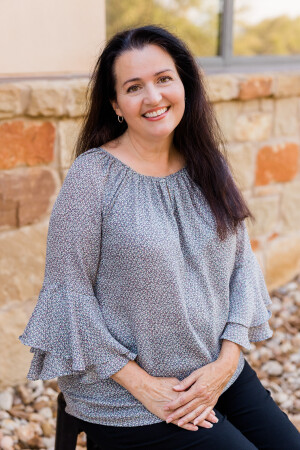 Shelly Fisher
School of Grammar Dean
Dean Fisher comes to Sterling Classical School in the 30th year of her career in education. After getting her Bachelor's Degree in Interdisciplinary Studies, a lifetime teaching certificate, and a Master's Degree in Educational Administration from Texas State University, she has been a classroom teacher for each of the grades K-5, and led an elementary school campus as principal before having her son and staying home to be a full-time mom. During that time, she served as an Interim Director of Staff Development, a virtual 6th grade educator for districts with staff shortages, a professional development coordinator for 600 virtual staff members, and an administrator for a team of 100 virtual teachers. Most recently, she contributed to a Classical Conversations Campus as a Challenge A Director.
For the past 8 years, Mrs. Fisher has homeschooled her son classically while participating in a Classical Conversations Community, continuing to tutor K-12 students in the evenings, and supporting clients as a real estate agent. Mrs. Fisher is also a published freelance writer, and serves her church as a high school youth leader on Wednesdays and Sundays.
In her free time, she can be found planning fun events for her son and his friends on the weekends, participating in church events, and watching movies with Lucy, her son's Miniature Pinscher. Second only to worshipping her Father in Heaven, the most important thing to her is spending time with her family and both she and her son enjoy regular PaPa and Granny weekends.